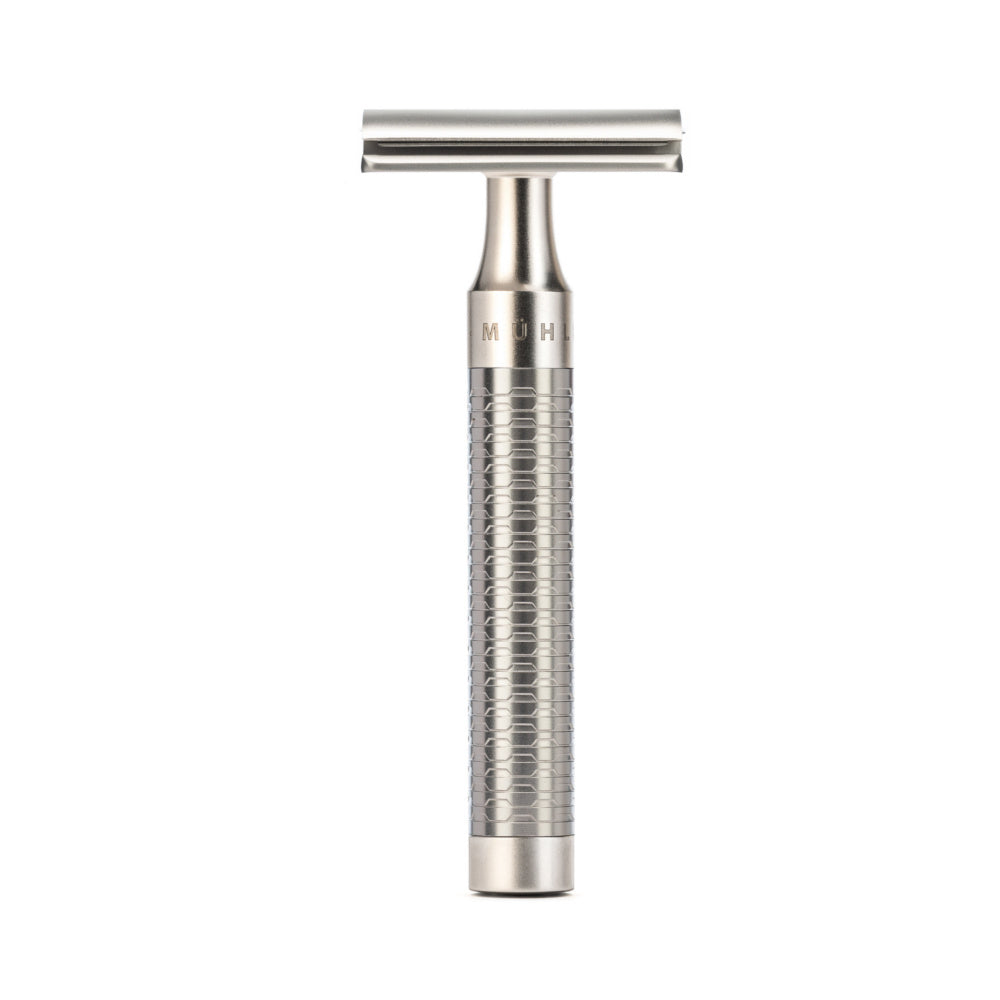 Safety Razor ROCCA R 94
Sale price

€96,00
Regular price
(/)
Stainless steel safety razor with closed foam edge – classic blade
handle made of stainless steel, silver matt
The ROCCA series
Beautifully simple, yet particularly masculine: This is the new ROCCA range of products. A little more modern, and more distinctive than much of what is known from MÜHLE, they are made from the finest and most durable stainless steel. But it has been worth the effort: These products are particularly durable and robust.
The satin or slightly matt finish not only feels good in your hand, but is also pleasing to the eye and creates an elegant effect. 
Even with all of these new details, ROCCA's heritage is still very evident. The design of this range is a further development of classic MÜHLE models; the name ROCCA (from the Italian for castle or fort) refers to the very best materials – and also to the fact that a MÜHLE product will last a lifetime and beyond.
ROCCA razor
No frills, but with fine extras: The ROCCA razor could not be clearer or more masculine. Its uninterrupted lines from attachment to base ­make it both beautiful and practical: Thanks to its ergonomic shape and the surface structure of the handle, it feels good in your hand. As connoisseurs say: It has grip. It turns an everyday ritual into a daily design experience.
HOW TO USE
Even if the open blade does demand a little respect at first: After a brief familiarisation period, and guided by a steady hand, it produces a very close shave and a lasting result. Unlike modern blade systems, the head of the safety razor does not move. The blades are replaced by unscrewing the cap.
The shaving result is dependent on the factors beard growth, the density and length of the beard hair, and how these interact with the blade and safety razor. Some will achieve optimal results with a very sharp blade, while others can profit more from gentler blades.
When shaving, the safety razor should at first be drawn across the skin without applying any pressure at all. Shaving with the grain is often sufficient and renders a second shave in the opposite direction unnecessary. The skin should be stretched taut at all times.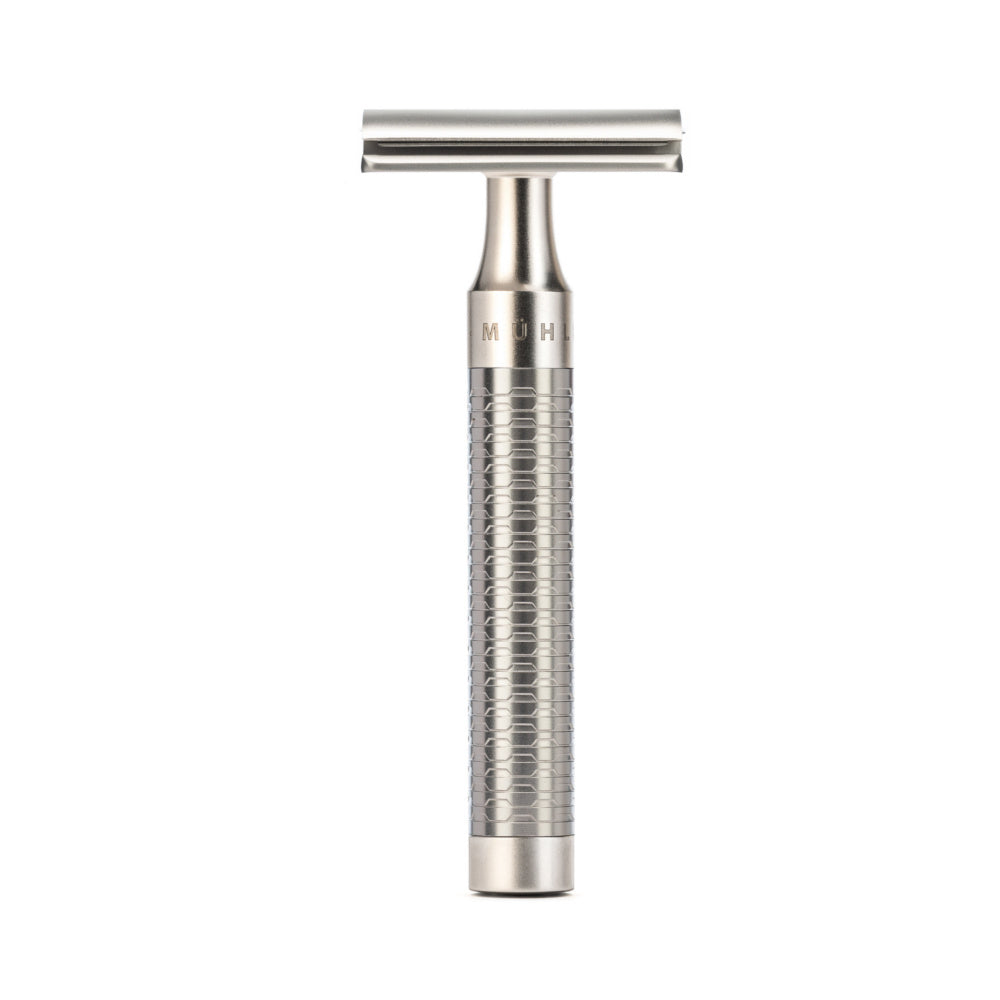 Safety Razor ROCCA R 94
Sale price

€96,00
Regular price
Choose options